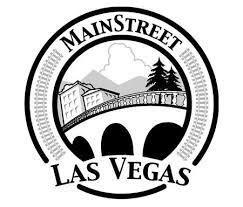 New Mexico Economic Development Department (NMEDD) and New Mexico MainStreet (NMMS) awarded $10 million in Capital Outlay funding to 14 MainStreet and Arts & Cultural Districts for community revitalization projects. The NMMS Capital Outlay program funds the planning, design, and construction of public infrastructure upgrades in targeted public investment areas. Projects directly support economic growth, property renovation, business development, and job creation.
"Capital Outlay investments are an important economic driver because they upgrade utilities, public safety, pedestrian access and more. These visible improvements beautify the streetscape, enhance a community's character, and build confidence for private sector reinvestment," Economic Development Secretary Alicia J. Keyes said.
NMMS works with districts to identify catalytic economic development projects based on the community's Master Plan, Cultural Economic Development Plan or Metropolitan Redevelopment Area (MRA) Plan. Projects must impact the local economy, improve the appearance and functionality of the district, create connectors, and engage local property/business owners. Qualifying projects include improvements to streets, sewers, utilities, lighting, pedestrian safety, street amenities, wayfinding, landscaping, placemaking, and performance/gathering spaces.
"New Mexico MainStreet's Capital Outlay projects make a positive impact by increasing pedestrian traffic and business expansions by 60 percent and reducing building vacancies by 70 percent. We're thankful for Governor Michelle Lujan Grisham and the Legislature's continued support for this vital program," NMMS Director Daniel Gutierrez said.
Half of this year's awards are for Great Blocks projects, which upgrade a core two-three block commercial area in a district through the implementation of urban and landscape design, architecture, and creative economy projects.
Funded projects include: Alamogordo Mainstreet, Barelas Mainstreet, Belen Mainstreet, Carlsbad MainStreet Arts & Cultural District, Farmington MainStreet Arts & Cultural District, Gallup MainStreet Arts & Cultural District, Grants MainStreet, Harding County MainStreet, Downtown Las Cruces Partnership Arts & Cultural District, Lovington MainStreet, MainStreet Roswell, South Valley MainStreet, Zuni MainStreet, as well as Las Vegas, which will fund phases 3 and 4 of the Railroad Avenue project. 
"We're so excited to receive this additional funding for our Great Blocks Historic Railroad District project. We're just finishing phase 1 of this project and this new funding will enable us to complete phase 2 and the entire project. The people of Las Vegas are thrilled with the Railroad District improvements that Main Street de Las Vegas and the City of Las Vegas are making," Main Street de Las Vegas Board President Reina Fernandez said.